Strengthen the support process
 Your needs
Increase the quality of the support process
Increase business managers' skills
Share business managers and project leaders' vision
Follow and evaluate projects all through the guidance process
Vianeo's solution
Guide the projet leaders with the help of the Vianeo's platform
Training
Workshop
Platform
Vianeo, its method and platform, makes it possible to objectify the project management and monitoring process in order to facilitate the role of the coach by helping him to adopt the proper position and to objectify his exchanges with the project leader. A new and more effective way of thinking and managing innovation!
With Vianeo, evaluate, select and manage a portfolio of innovative projects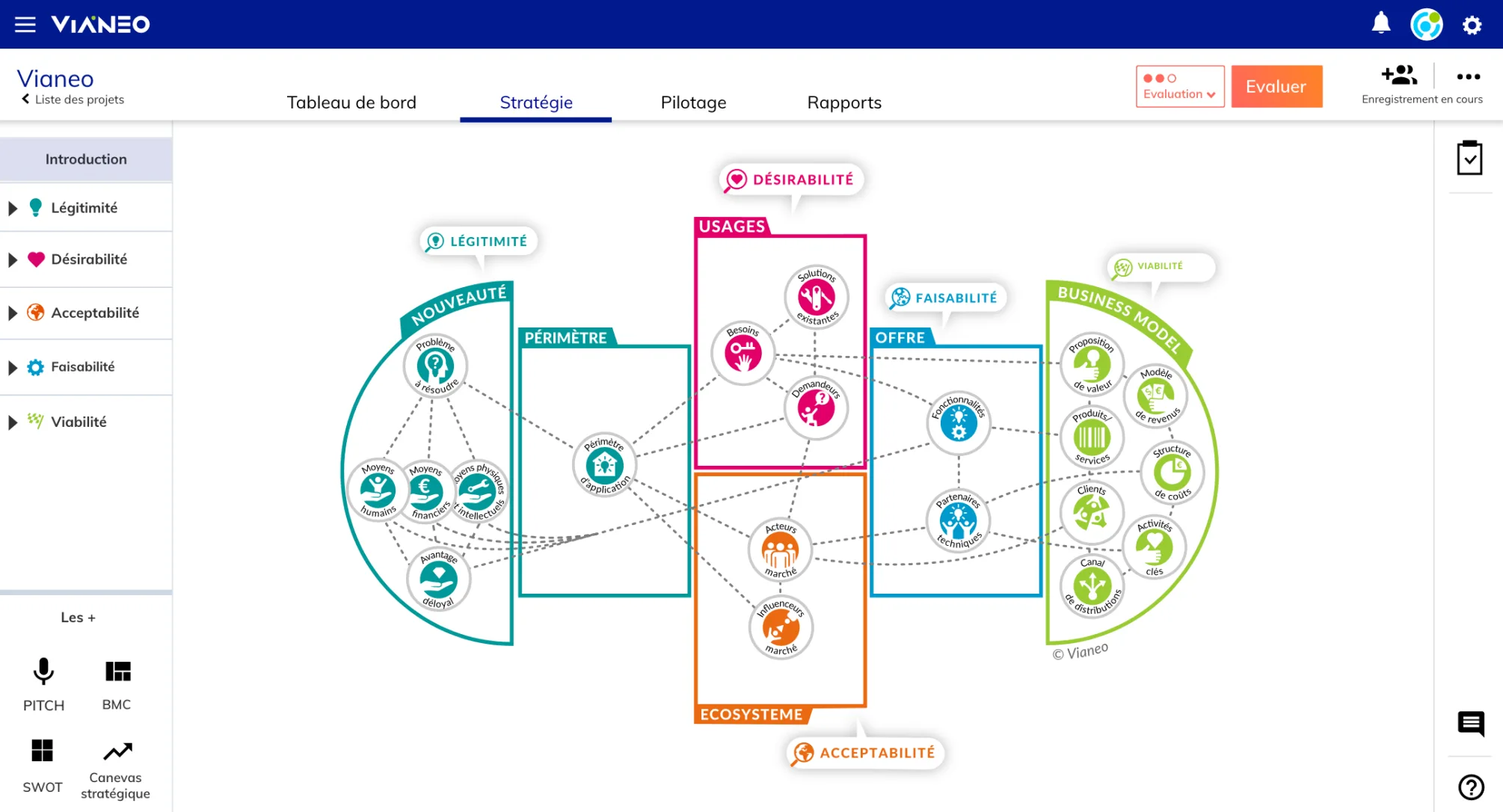 Instant and customized workflow!
✅ Organise your call to project
✅ Train your teams
✅ Support your project
✅ Pilot each project and the entire portfolio