Innovation is a complex journey, filled with challenges but also exciting discoveries. Recently, a webinar organized by Vianeo shed valuable light on this journey, addressing topics ranging from the viability of innovations to cross-sector collaboration.
In this article, we summarize the five key points from this enriching session. Here's what we learned.
SUMMARY
Vianeo Webinar Series
The story of Umiami: From awareness to the creation of plant-based alternatives.
Challenges in the plant-based sector: Overcoming obstacles for convincing plant-based food.
Collaboration with AgroParisTech: The synergy between academic research and industrial innovation.
Importance of Strategy
What did we learn?
Webinar on Innovation: Discovering Umiami's Rise
In the dynamic world of innovation, companies and entrepreneurs are constantly seeking ways to not only innovate but also ensure their innovations are viable and sustainable. It is in this context that Vianeo, a platform dedicated to innovation, organized a series of informative and testimonial-rich webinars. Since the beginning of the year, we have held these sessions at regular intervals, each focusing on a specific step in their innovation process, called "Vianeo hopscotch". The latest one focused on the fifth step, viability.
Umiami: An Innovation at the Heart of Foodtech
To bring this topic to life, Vianeo invited a major player in the foodtech industry: Tristan Maurel, the co-founder and CEO of Umiami. This company stands out for its ability to turn protein gels into a fibrous texture, simulating meat and fish. But behind this innovation lies a deep personal story. Tristan shared his journey, from his early awareness of animal suffering, which led him to become vegetarian at the age of six, to his quest to find plant-based alternatives to meat.
Challenges of Innovation in the Plant-Based Sector
Impossible Foods is one of the flagship companies that revolutionized the plant-based sector with its innovative meat substitutes. Although companies like Impossible Foods made significant strides in 2019, progress in this field doesn't stop there. Tristan Maurel highlighted several challenges that even market leaders faced in 2021. He discussed issues such as the limitation of produced textures, the use of potentially controversial ingredients, high production costs, and the imperative to constantly improve taste to meet consumer expectations. These challenges spurred Umiami in 2022 in its quest for even more innovative solutions.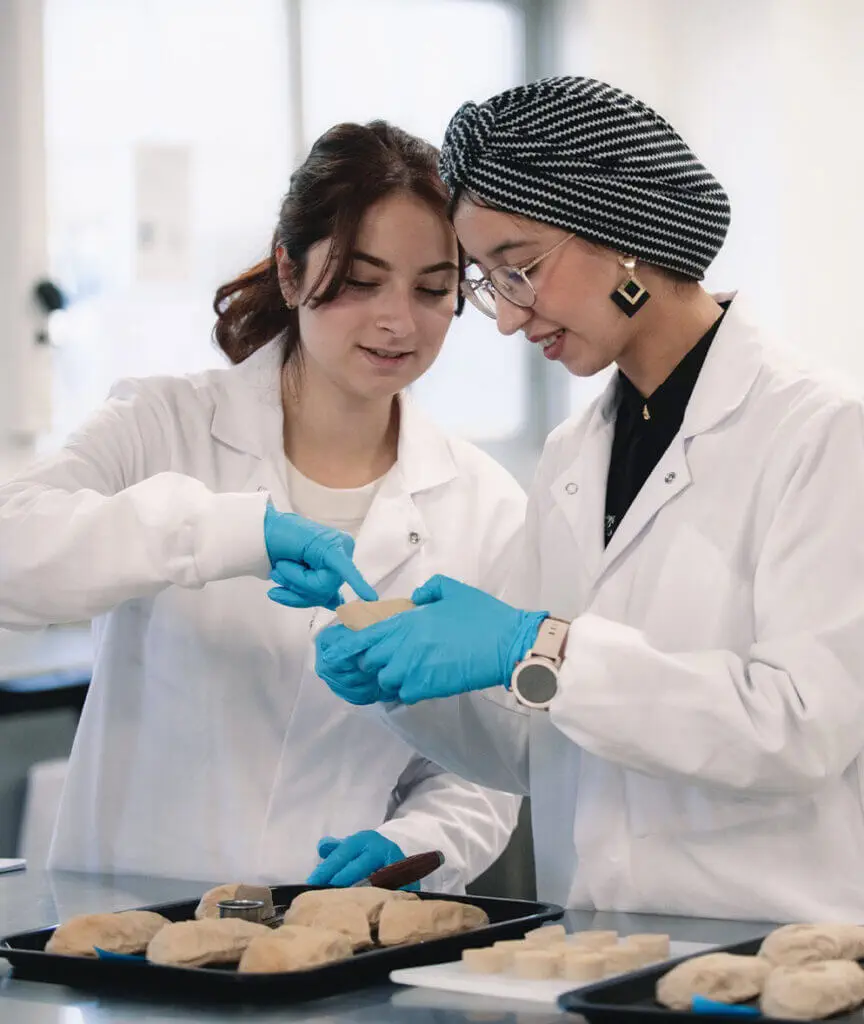 Synergy with Vianeo and AgroParisTech
Umiami's story would not be complete without mentioning the crucial role played by Grégoire Burgé, head of innovation at AgroParisTech, a leading French school specializing in agronomic, food, and environmental sciences and industries. Grégoire, with his extensive experience and forward-thinking vision, identified Umiami's disruptive potential in the current food landscape. Thanks to him, Umiami was introduced to the Vianeo methodology, a proven process that guides companies through the key stages of innovation. This collaboration not only allowed Umiami to ask the right questions but also to benefit from an extensive network of experts and partners. Together, they worked to refine Umiami's strategy, anticipate market challenges, and maximize the chances of success for their innovative technology. This strategic alliance between Umiami, Vianeo, and AgroParisTech perfectly illustrates how the combination of academic research, innovation expertise, and entrepreneurial passion can lead to revolutionary advancements.
The Importance of Strategy in Innovation
Innovation, while stimulating, is a journey filled with pitfalls. Each step presents its own challenges, but with the right strategy, resources, and collaborations, it is possible to overcome these challenges. Vianeo's webinar highlighted the importance of strategy in the innovation process and how companies like Umiami use this strategy to create revolutionary solutions.
If you missed our webinar or simply want to relive these enriching exchanges, we have good news for you! The full replay of this session is now available. It's the perfect opportunity to discover or rediscover Tristan Maurel's insights and the exciting discussions about the challenges and opportunities of innovation in the plant-based sector. Don't miss this chance to deepen your knowledge and get inspired by the best practices shared. It offers a wealth of information and testimonials that can inspire and guide future innovators.
What did we learn?
Umiami's story: Tristan Maurel, CEO of Umiami, shared his journey from becoming aware of animal suffering to creating plant-based meat alternatives.
Challenges in the plant-based sector: Despite advancements, challenges remain in terms of texture, ingredients, costs, and taste.
Collaboration with AgroParisTech: Grégoire, from AgroParisTech, played a key role in introducing Umiami to the Vianeo methodology.
Importance of Strategy: The webinar emphasized the importance of a solid strategy to overcome innovation challenges.
*AgroParisTech, officially named "National Institute of Life and Environmental Sciences and Industries", is a public institution of excellence founded in 2007. Recognized internationally, it addresses the major challenges of the 21st century, including feeding the population while sustainably managing territories and preserving natural resources. It is a leading French engineering school, a founding member of the University of Paris-Saclay, born from the merger of three prestigious schools. Thanks to its expertise and reputation, AgroParisTech plays a major role in the fields of agriculture, food, and the environment in France and abroad.