In the dynamic world of startups, fundraising is often seen as a crucial step to propel a company to new heights. But how does one navigate this complex and often daunting process? To answer this, we turn to the experiences of those who have already walked this path. This article is inspired by the podcast "How to Raise Funds with Your Startup," in which Arnaud Huvelin interviews Séverine Herlin, the founder of Vianeo. In this discussion, Séverine reveals the behind-the-scenes of her recent fundraising, sharing valuable insights and practical advice for budding entrepreneurs. From the genesis of Vianeo to the strategic decision to raise funds, dive into this richly instructive entrepreneurial adventure.
SUMMARY
Introduction to Séverine Herlin and Vianeo

The Story of Vianeo

Fundraising, but Why?

Lessons to Learn
What Have We Learned?
Introduction to Séverine Herlin and Vianeo
Séverine Herlin is not just a fulfilled entrepreneur; she is also the visionary behind Vianeo, a company that stands out in the innovation management landscape. Passionate about innovation and with a clear vision of what innovation management can bring to companies, Séverine founded Vianeo with the ambition of making innovation a daily practice for any organization, regardless of size.
Vianeo offers a comprehensive solution that integrates training, consulting, and a digital platform. This platform provides exclusive access to a business design methodology, linking recognized innovation approaches such as design thinking, lean startup, and the Business Model Canvas. The result is a guide designed to help project leaders, their mentors, and stakeholders (partners, investors, etc.) navigate the complex maze of creating value through innovation.
Over the years, Vianeo's team has refined its approach through direct contact with startups. Today, Vianeo collaborates with a diverse range of clients, from the pharmaceutical industry to insurance, nuclear energy, and electronics, demonstrating its versatility and adaptability across various sectors.
The only requirement for effectively using Vianeo? A genuine willingness at all levels of the organization to innovate and a maturity of teams in the need to implement a worthy innovation management system.
The Story of Vianeo
Vianeo's story is that of a vision transformed step by step, year after year, through market interactions. Founded in 2008, Vianeo was born from a problem to solve and an ambition to fill a gap in the then-emerging field of innovation management. The perseverance and unwavering passion of the Vianeo team have brought the company to where it is today.
Over the years, Vianeo has evolved, constantly adapting to market changes and client needs. From focusing initially on training and consulting, Vianeo gradually shifted to software development, becoming a reference in the field. It now offers a complete integrated solution, combining training, operational and strategic consulting, supported by its unique digital platform.
Vianeo's strength lies in its focus on the crucial subject of any organization: creating value through innovation. Its comprehensive and integrated approach has been shaped by feedback and experiences, particularly through the User Club, allowing it to share best practices, test, refine, and perfect its offerings in direct contact with innovation practitioners.
This year, Vianeo celebrates its 15th anniversary. The company continues to grow, strengthening its market position and constantly expanding its client portfolio. Vianeo's story demonstrates what is possible when vision, strategy, determination, and innovation meet.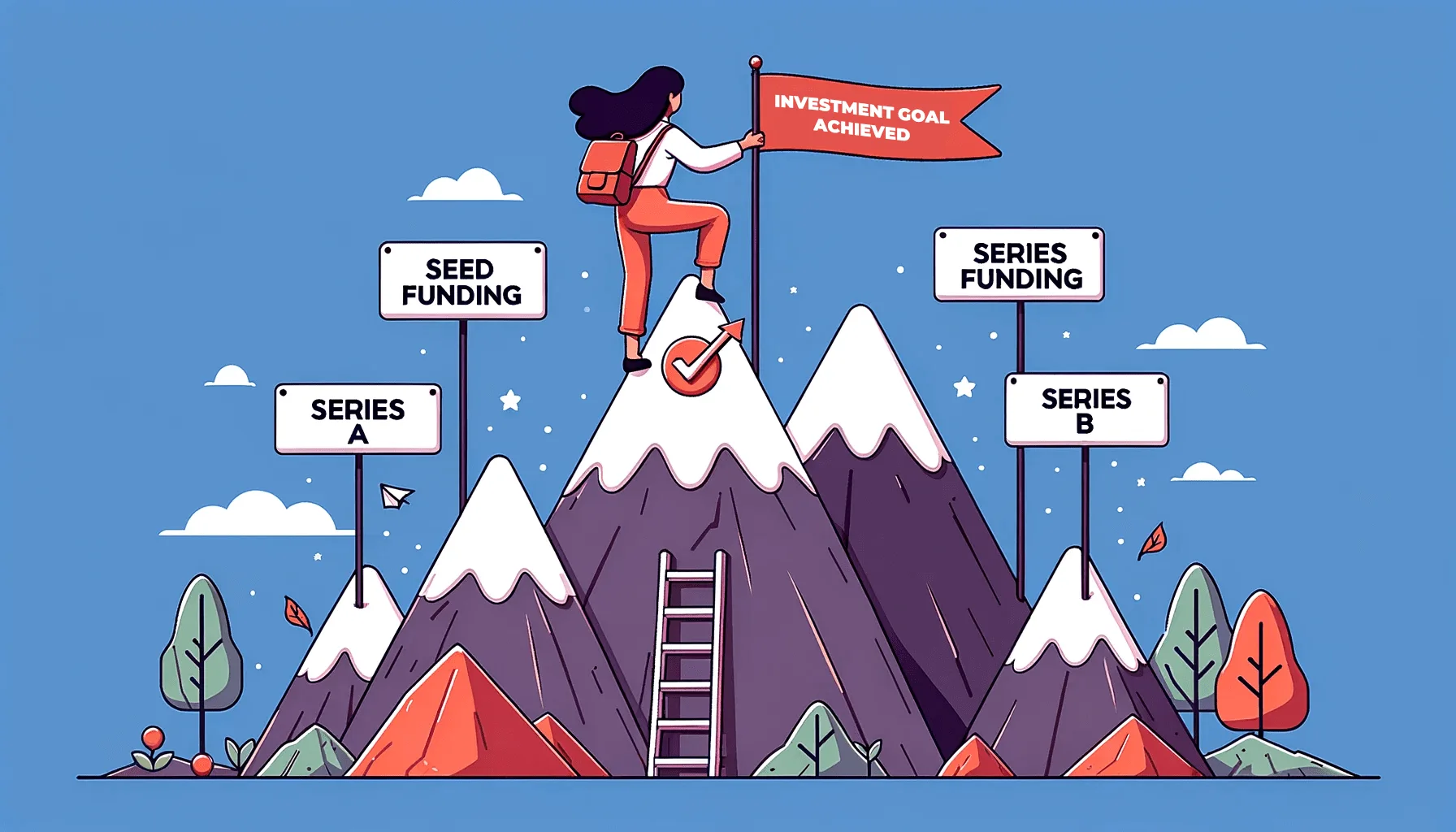 Fundraising, But Why?
Fundraising is a complex journey filled with challenges, negotiations, and strategic decisions. For Vianeo, this adventure is not an end in itself. Séverine has always kept in mind the words of one of her associates: "The money that costs the least and brings the most to the company is that of its customers; it is the only real proof of value creation." Thus, the current fundraising was initiated by a clear recognition of growth opportunities and a real ambition and vision for the future.
With 15 years of existence and a consolidated market position, Vianeo has embarked on a growth phase driven by an alignment between the current injunction for any organization "Innovate or die" and the relevance of its solutions.
Fundraising is not just about obtaining funds. It requires meticulous preparation, a convincing presentation of the company's vision, and sharing that vision with potential investors.
For Séverine, a key element for successful fundraising is transparency. She shared with her future co-shareholders the challenges Vianeo faced, while proposing a strategy to overcome them. She was also clear about the use of the raised funds, detailing how the euros would be invested to maximize the return on investment.
Lessons to Learn?
Vianeo's story, driven by Séverine Herlin's visionary eye, illustrates what it means to "drive an innovation to its market." It's not just about a brilliant idea or technological disruption, but about a combination of market closeness, seized opportunities, passion, determination, perseverance, all carried by a clear strategy and the ability to adapt and evolve in a highly uncertain, constantly changing environment. Vianeo draws its strength from the fact that the team applies its own approach and solutions daily!
While complex, fundraising is just one step in the entrepreneurial journey. For budding entrepreneurs or established companies looking to innovate, Vianeo's story can be a source of inspiration for its originality compared to startup growth "archetypes."
Whether you are at the beginning of your innovation journey or looking to take the next big step, there are numerous opportunities to seize. As Vianeo has demonstrated, with the right posture and tools, you can turn your ideas into a tangible reality that transforms the world as much as it transforms those who carry these projects!
Are you ready to write your own innovation story? Don't hesitate, uncertainty is great news! The time has certainly come to act and take the first step toward realizing your ambitions.
What Have We Learned?
Origins of Vianeo: Founded by Séverine Herlin, Vianeo was born from an innovation vision to fill a gap in innovation management.

Unique Methodology: Vianeo merges approaches like design thinking and lean startup, offering an integrated innovation framework.

Fundraising: Séverine initiated a fundraising in 2022, using the funds to strengthen Vianeo and prepare for a future, more significant fundraising.

Transparency and Strategy: In her fundraising, Séverine emphasized transparency, detailing the use of funds and Vianeo's vision.

Innovation Lessons: Vianeo's story shows that innovation, combined with passion and a clear strategy, can transform the market.